Movie Night
08/12/2022 @ 18:00

-

20:00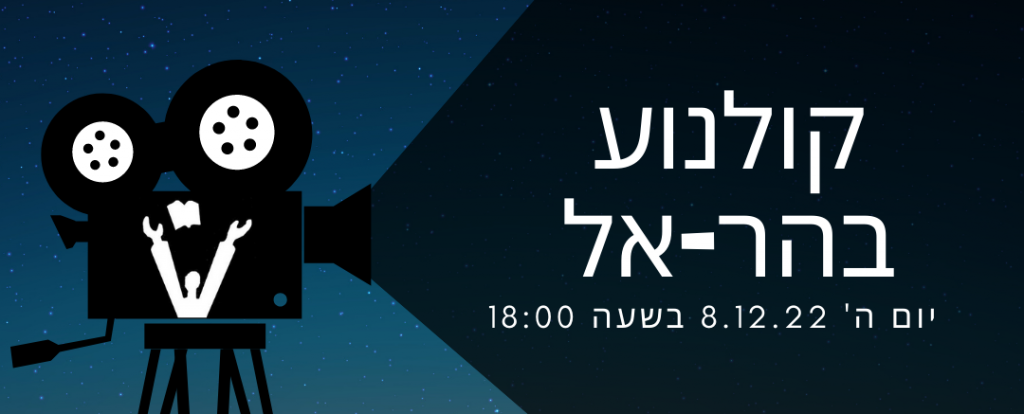 On Thursday, December 8, a special event will be held for the first time at our congregation: a lecture and screening of a movie in our sanctuary's large screen followed by a discussion:
Einat Kapach, screenwriter, director, and film lecturer, created a documentary titled: "Hay'rushot Sheli" (English title: "Two Legacies")  about her father, Rabbi Yosef Kapach, winner of the Israel Prize and one of the leading interpreters of Maimonides, and her grandmother, Harabanit Bracha Kapach, who also won the Israel prize for her life's work.  The documentary exposes the secret and painful story of the Yemenite Jewish community which is intertwined in the life of the director herself.
We will come together at Har-El at 6 PM, hear an introductory lecture from the director, Einat Kapach, view the film (length: about 50 minutes), followed by a discussion with those in the audience.
Cost for tickets: 25 NIS for Har-El members, 50 NIS for guests.
All are invited (members and the general public)!